Your Digital Marketing Specialist…
Have you ever wondered:
"Why isn't my website performing?"
"What social media platforms should I be on?"
"What on earth is SEO?"
"How do I get to the first page of Google?"
"How do I make Google Adwords work for me?"
"How can I get more traffic to my site?"
"How do I use Facebook Ads to drive sales?"
"How much should I spend on X?"
"How can I measure the ROI"?
You've come to the right place!
Getting to grips with digital marketing can very difficult. There are so many options to promote your business online taking the first step can be daunting! You're frustrated and unclear what to do next and how best to make the most of your time and money.
In my time as a digital marketing specialist have worked with and taught over 50 companies ranging from small charities, tech startups and SMEs through to large and well know Multi-Nationals. I love working with companies of all sizes and find that there are much more similarities than you'd think! A lot of large companies have the same questions as the smaller ones. It's important to note that even though your questions will be similar to other companies your answers will likely differ. There are no "One Size Fits All" or "Cookie Cutter" solutions. If that is what you are hoping for my visiting this site, then, unfortunately, you have come to the wrong place!
All of the solutions will be bespoke, considered and relevant only to you and your company. There are no "Off The Shelf" packages but if you are looking for a suite of services then we can certainly put together a bespoke package for your business, it's goals and it's budget. You can get an idea of the kind of packages and services I'm talking about on my services page.
I have lots of free resources for you to view, download and share. So please do!
I spend a lot of my time learning the latest methods and techniques so that we can apply them to your business for maximum impact straight away. Please do contact me if you have any questions. I always love to talk digital marketing!
Kobi Omenaka – My Story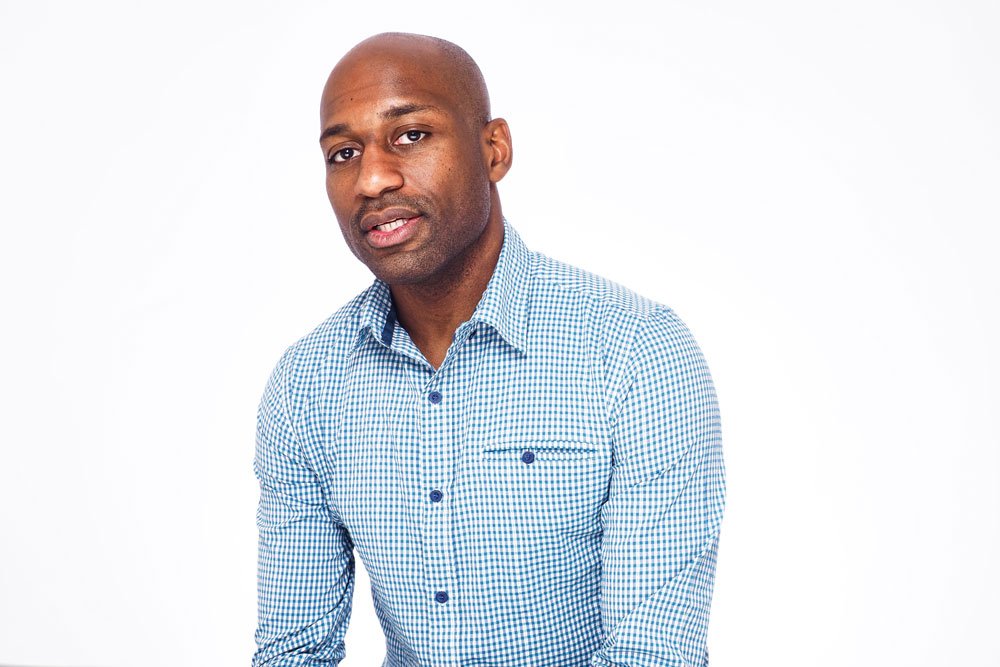 Hi, I'm Kobi, I'm a "Full Stack" Digital Marketing Specialist, Consultant and Teacher. This means that I work across all aspects of the digital marketing spectrum from website design, build and maintenance, search engine optimization (SEO), paid search (Adwords) and email marketing campaigns on a variety of systems such as Hubspot, MailChimp and SharpSpring. I also work on social media marketing working primarily on Facebook Advertising for paid social and Facebook, Twitter and Instagram for organic campaigns.
Before stepping into digital marketing I was working as a chemical engineer for an oil and gas company in Norway when I became increasingly fascinated by digital media. Out of pure interest, I enrolled in a second masters degree – an MA in Social Media at the University of Salford, Manchester – which I completed while still working in Norway. By then I was hooked. I made the career leap, set up Kobestarr Digital and haven't looked back. The engineering / geeky side of me hasn't ever left me and I love the data side of marketing that digital marketing can give. The return on investment (ROI) can be easily tracked and measured and campaigns optimised for maximum results.
Social and digital media evolves so quickly and no one knows for certain what the landscape will look like next week let alone 18 months' time. That makes it exciting, dynamic, and – for some businesses – a little scary.
It needn't be! I can help you tap into the rich world of digital content and engage with your customers in an increasingly crowded market.
I have done, and continue to, work with a variety of clients including start-ups, charities, education companies, established SME's and marketing agencies and relish the individuality that each company has. There is no "one size fits all" approach and I'll work with you to tailor the campaigns that best suit you based on your goals, in-house capability and budget.
If you want to work out how you can work with me call me on 07989 746 146 or email kobi@kobestarr.io to find out how.
Kobi